Welcome to Halifax and Huddersfield IVC
Social & Activities Club
Want to meet new people outside of work?

Have you moved to a new area and want to make new friends?

Do you want to kick start your social life, try new activities?

iVc could be for you!
A

bout us ....

We are a social and activities club of about 100 members, with a reputation for friendliness. We have a good mixture of long term and new members which creates a vibrant atmosphere, meaning that you can quickly get to know most other people and feel part of the group. Our activities are organised by members for members, therefore reflecting people's actual interests.

We are not a 'singles' club - Many members are unattached, but couples and single parents are welcome too. Anyone over 21 may apply to join, but most members are aged over 50. Having a sense of fun and wanting to make friends is what the club is about


The Group was founded in 1977 as an offshoot from Leeds IVC and has grown over the years to our current membership.

Our catchment area includes Calderdale, Kirklees and parts of Bradford and Wakefield (Districts of West Yorkshire), and a few people come from further away. We have no political or religious affiliation.


Newsletter\Events
Our Activities are based around Activities which are organised by any members who wish to Share their Interests with others. A Monthly Newsletter gives details of all Planned Activities, articles and information about Inter-Club Events.
Other Clubs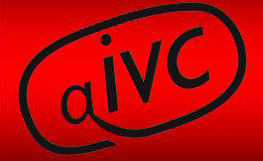 We are part of AIVC which links 37 similar clubs and around 3000 people around Britain.
The first IVC, in London, celebrated its 70th Anniversary in 2017.

Members of any IVC are welcome to attend events organised by other clubs and each year there are a number of joint events held around the country. To find out your nearest group have a look at the national aIVC website www.ivc.org.uk

Copy of our current constitution available for download.
Download Constitution-Updated 2019 (2).doc